What's that I hear you say? The Wedding was in April? I know that. But I'm a rubbish daughter. I promised to get my father a mug commemorating the event. Have I given this to him yet? No. His birthday is Tuesday and then it's Father's day here in the UK on Sunday. This is such a nightmare every year. It only really worked when we got him a sat nav one year for a holiday in Scotland and for another we got him tickets to Gardeners World Live. He keeps bringing up the fact he's seen no mug from me everytime I go round there. So it's time I tried to find one. I've seen one in a china shop in Mansfield for £4.50 (bargain) and a quick Google search shows you can pay a lot more for ones that barely even have a picture of Wills and K Middy. Rubbish.
Exhibit A -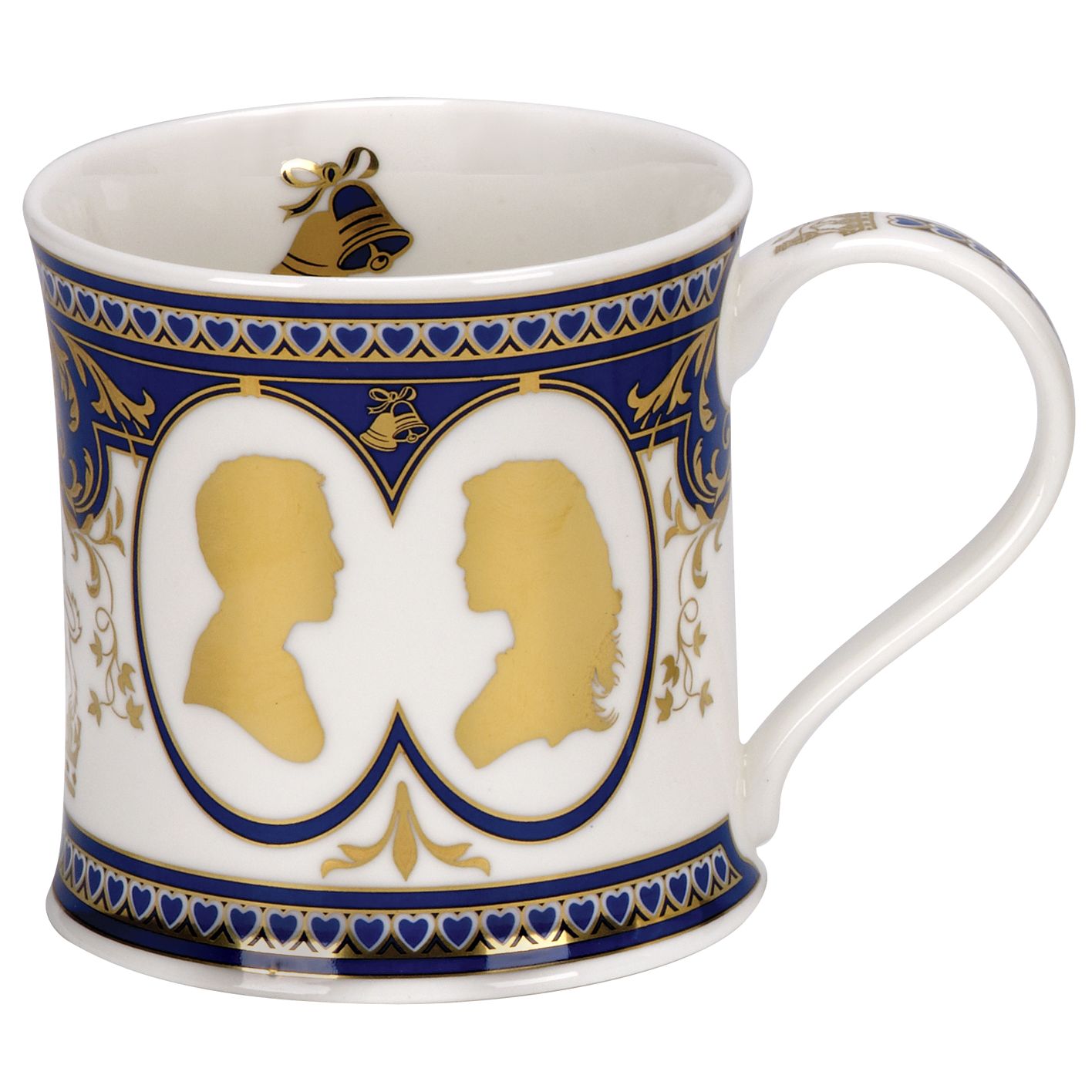 Royal Wedding Wessex Commemorative Mug
£16
The silhouettes are quite sweet, but not very romantic. Not a winner. Sorry Wessex.
B.
Sorry Elgate, this looks like you've taken it from the St Andrew Yearbook. No. Just no. Prince William looks like Ed Milliband.
C.
Just Prince William apparently? It's cute but still doesn't seem to fit in with all those seen in Charity shops or your Grans china cupboard.
Please someone, find me an official looking mug. I will pay you in cookies.